TV Shows You've Probably Never Heard Of But Should Definitely Be Watching
Hang on for a minute...we're trying to find some more stories you might like.
The Eric Andre Show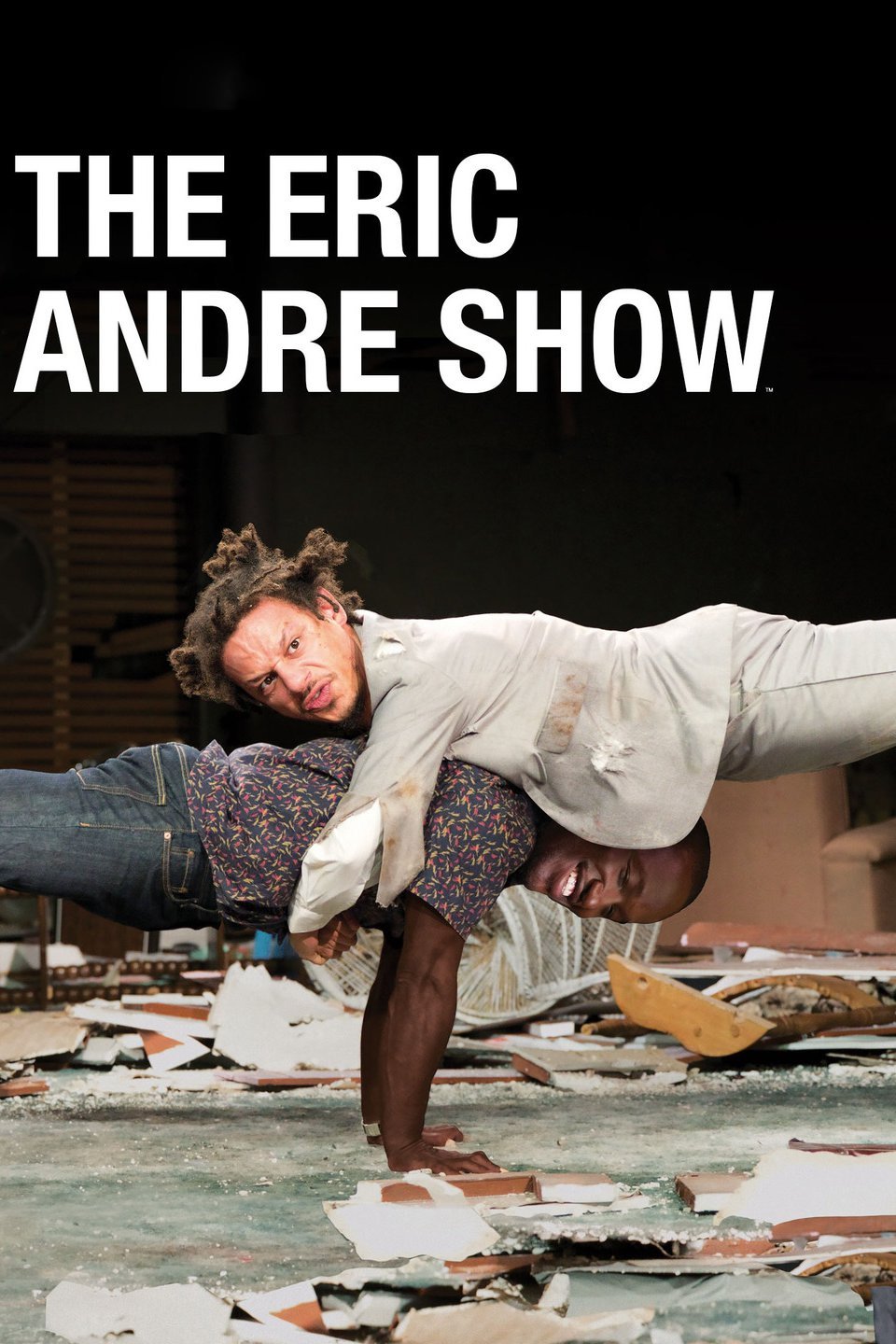 Rated: TV MA
If you're looking for the perfect combination of utter chaos and irreverent humor – then look no further! This show was created by -you guessed it- Eric Andre, featuring the comedy stylings of Hannibal Buress. With no real premise, the show aims to disillusion viewers and put celebrity guests in awkward -and often inappropriate- situations. This show is definitely not for the faint of heart so viewers beware!
30 Rock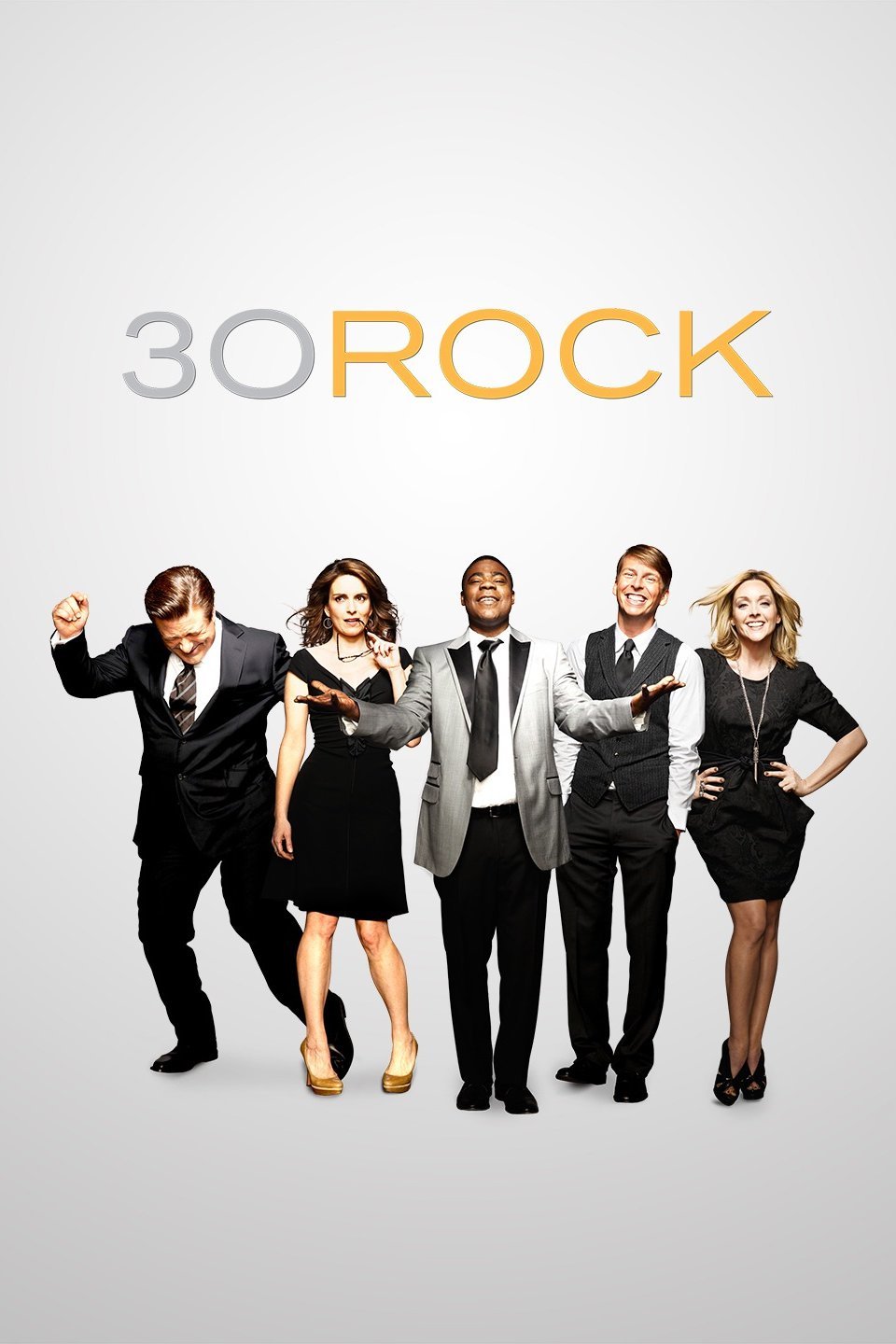 Rated: TV-14
You may have heard of shows like The Office and Parks and Recreation, but Tina Fey's brain child managed to fly under the radar for mainstream viewers, despite winning 16 Emmys. The plot follows Liz Lemon (Tina Fey), a 30 year old show runner at NBC with zero ambition and her experiences with zany colleagues. The show is said to be based loosely on Tina Fey's backstage encounters while on Saturday Night Live. So if you've run out of shows to binge on Netflix, this is a must see.
Shameless (US)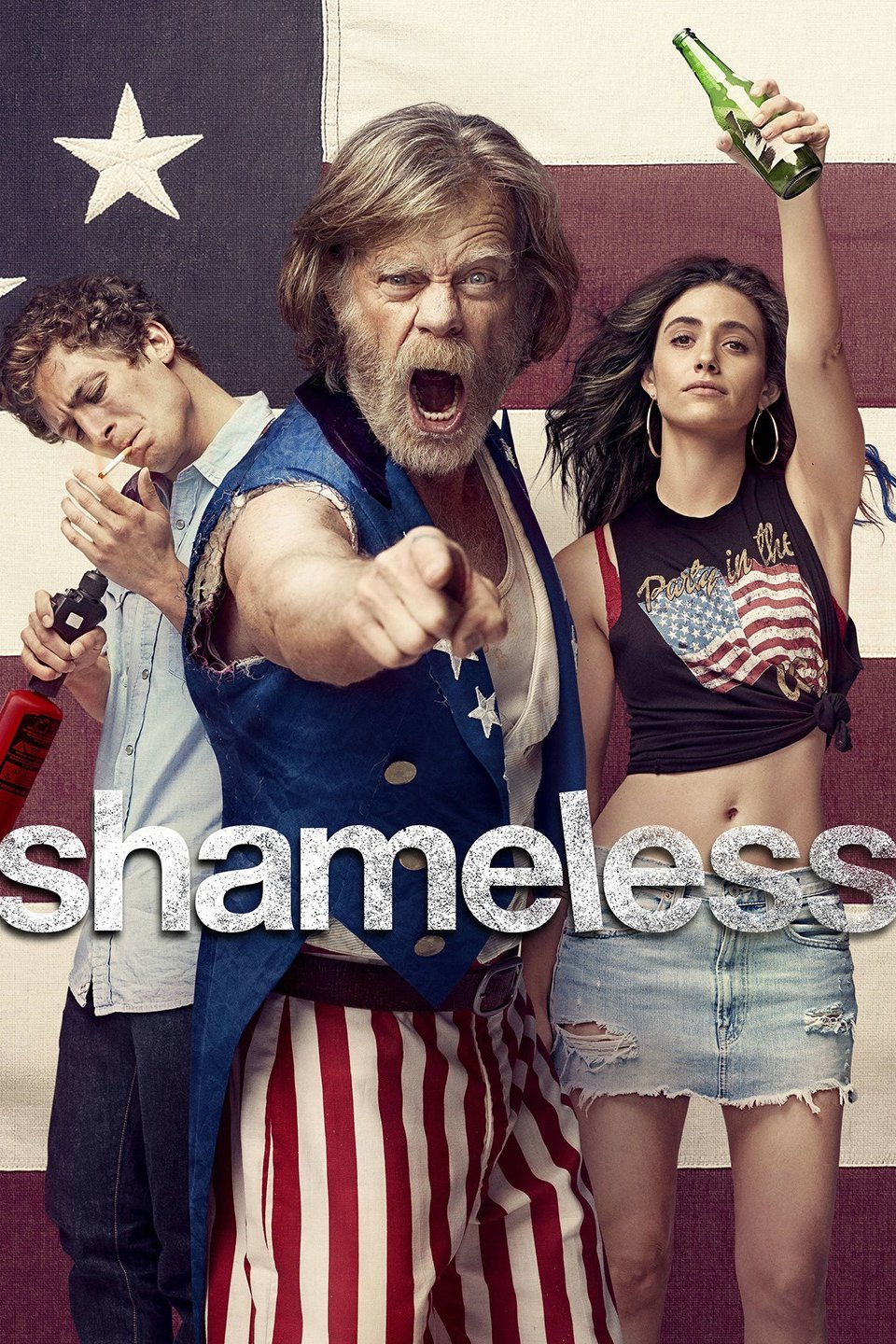 Rated: TV-MA
Based on the UK version of the same name, Shameless follows the dysfunctional Gallagher family living in Chicago. With six members and an alcoholic father, this family is involved in some crazy antics. The show manages to create complex storylines and explore adult themes despite having a cast of various ages. While this show may be award winning, it is definitely not meant for the eyes of younger audiences.
Gilmore Girls
Rated: TV-14
Gilmore Girls explores the relationship between a mother and daughter (Lorelai and Rory) and another mother and daughter (Emily and Lorelai). Filled with esoteric references about Indie Music and quick witted banter, Gilmore Girls is the perfect show for all audiences. The show also features the debut of one of the most popular comics of our generation, Melissa McCarthy.
The West Wing
Rated: TV-14
The West Wing is a fictional representation of goes on behind-the-scenes of the government. The show follows president Josiah Bartlet and his executive council, and how they navigate bipartisan legislation and cooperation, the creation of bills, and even presidential secrets and scandals. While the show is incredibly liberal, it does feature strong conservative characters, such as Ainsley Hayes.
"Action packed political drama!" – Adam C.
Community
Rated: TV-14
While the show is not relatively well known, it has generated a large occult following. The show features one of the best ensemble casts in television history and centers around a diverse and hilarious community college Spanish study group. The show is known for it's outrageous humor and fantastical storylines. For all of you Childish Gambino fans, yes Donald Glover is in it and, of course, he's hilarious.
Erased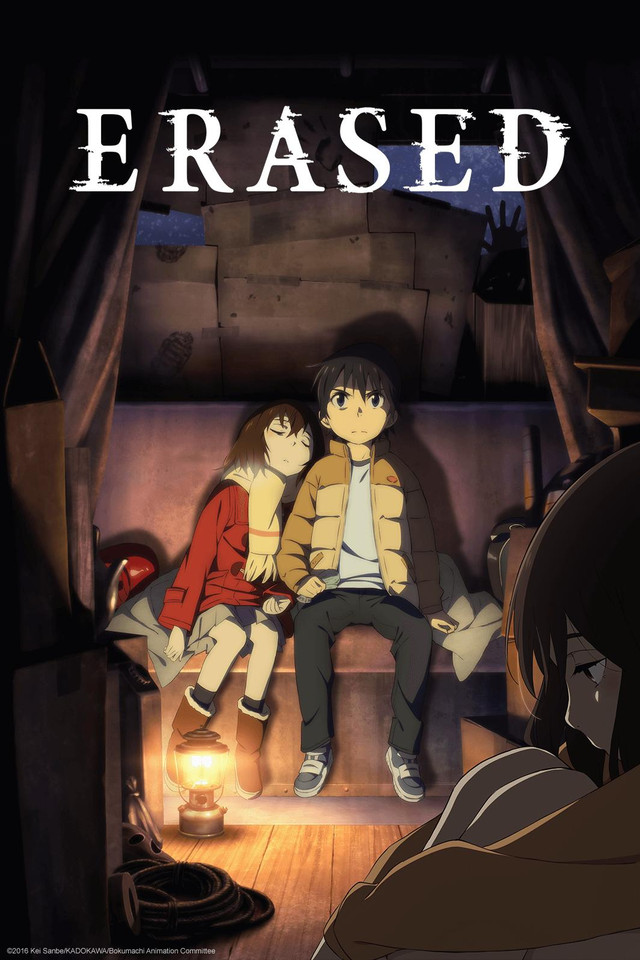 Rated: TV-14
If you are looking for the next anime to binge watch, I suggest Erased. The story follows Satoru who, after the murder of his mother, must go back in time assuming his twelve year old identity, and prevent a kidnapping from taking place during his childhood. While the show centers around time travel, it is realistic in it's representation of real human emotions and troubling circumstances. Even though the show is animated, it does not take away (and even adds) to the depth and creativity of the storyline.
America's Next Top Model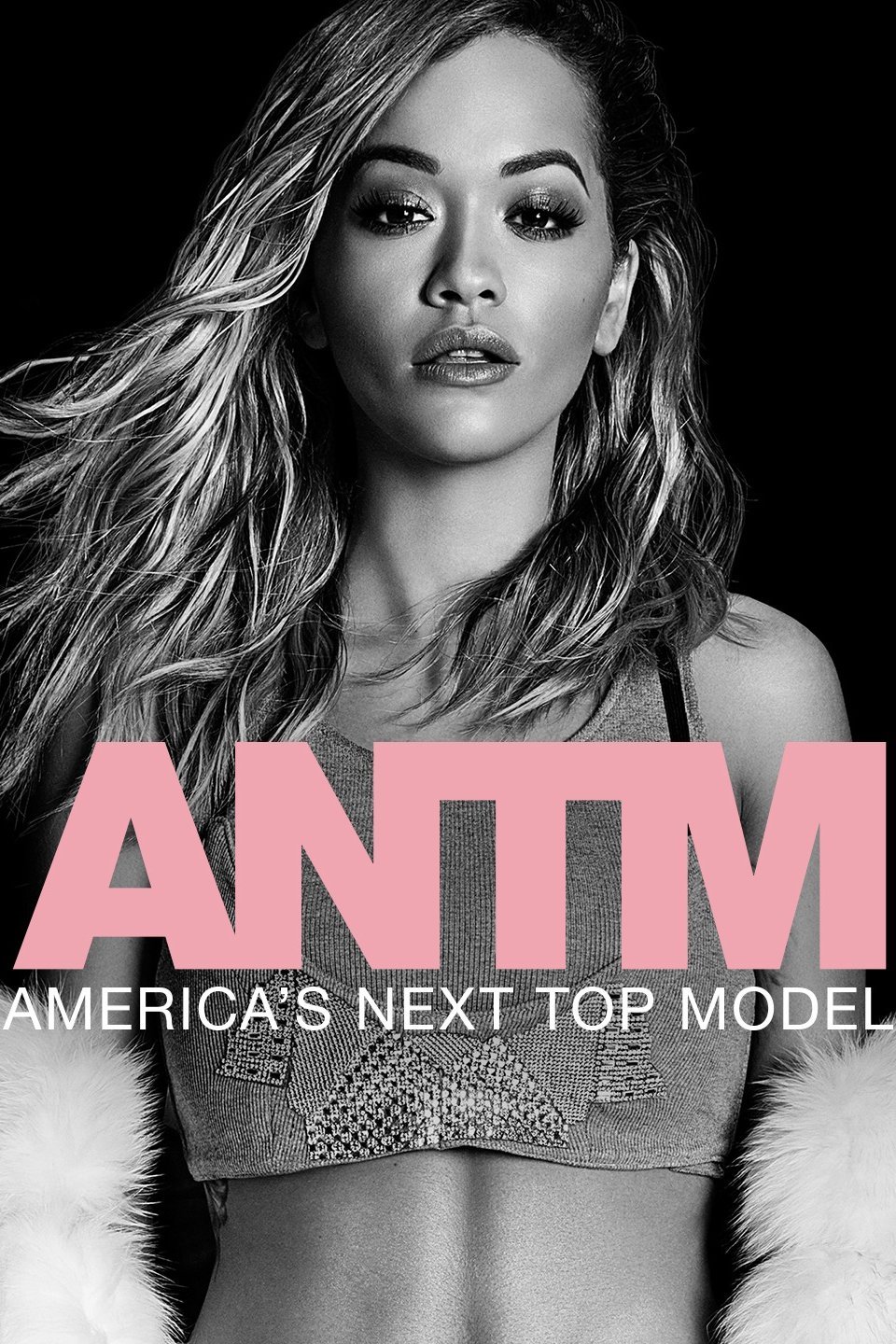 Rated: TV-14
Originally created and hosted by Tyra Banks, this reality television show is about aspiring young models who are in competition with each other to win a modeling contract, sponsors, and a magazine cover. Drama and tensions run high every season with established favorites and clear cut villains. The show gives you someone to root for and an inside look at the modeling industry. It also deals with issues of representation in the industry and how we unfavorably portray weight and racial diversity.  All in all, the show is ultimately about giving opportunities to men and women to further establish their careers as professional models.
Billy on the Street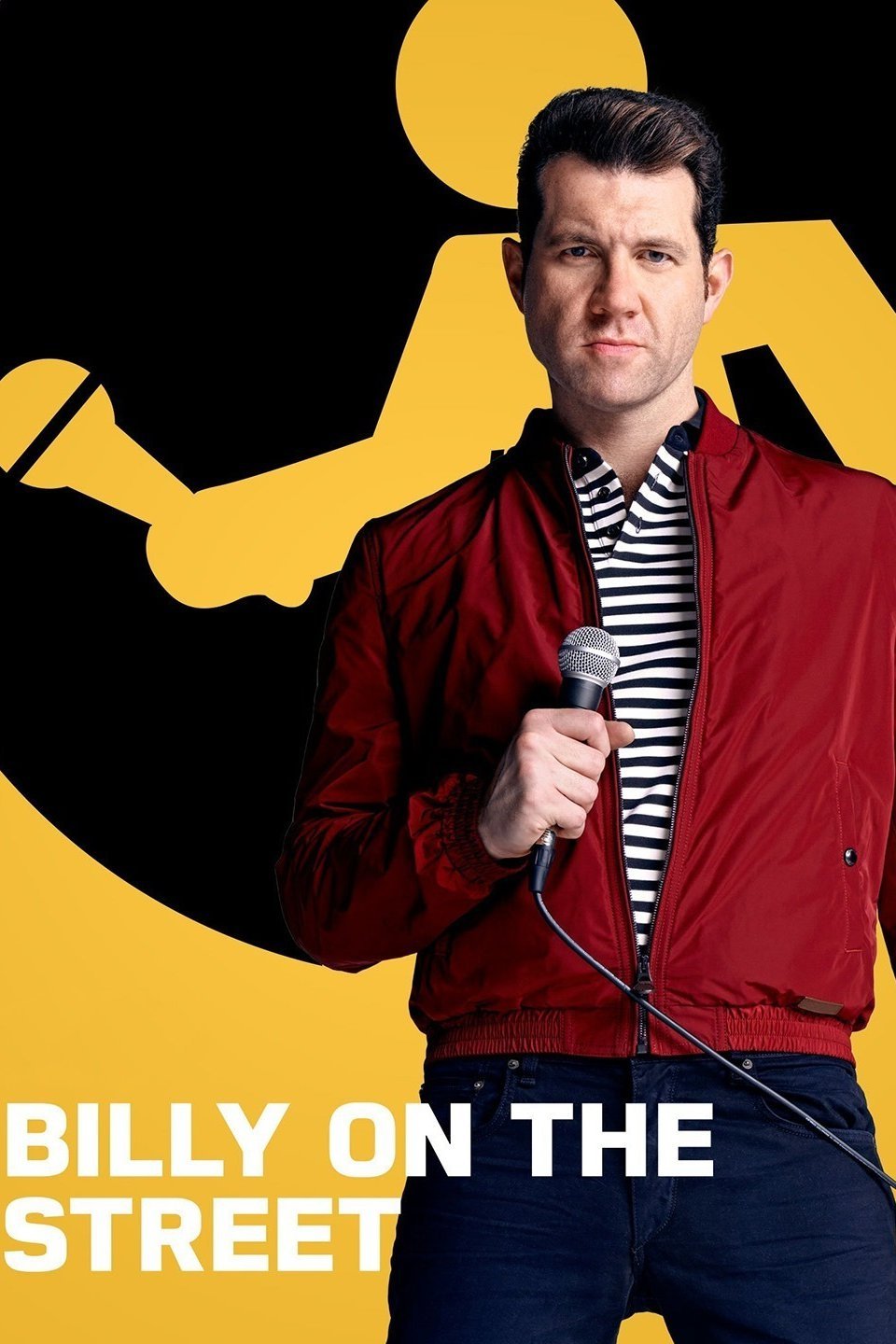 Rated: TV-14
Originally a funny or die mini series, now a reality tv show, it's Billy Eichner's unique pop culture trivia show where he interviews real people he finds on the streets of New York City where participants can win cash up to $100 and real prizes like Brokeback Mountain themed pot holders, marionettes of the cast of Transparent, and the apostrophe from Lupita Nyong'o's name.
Broad City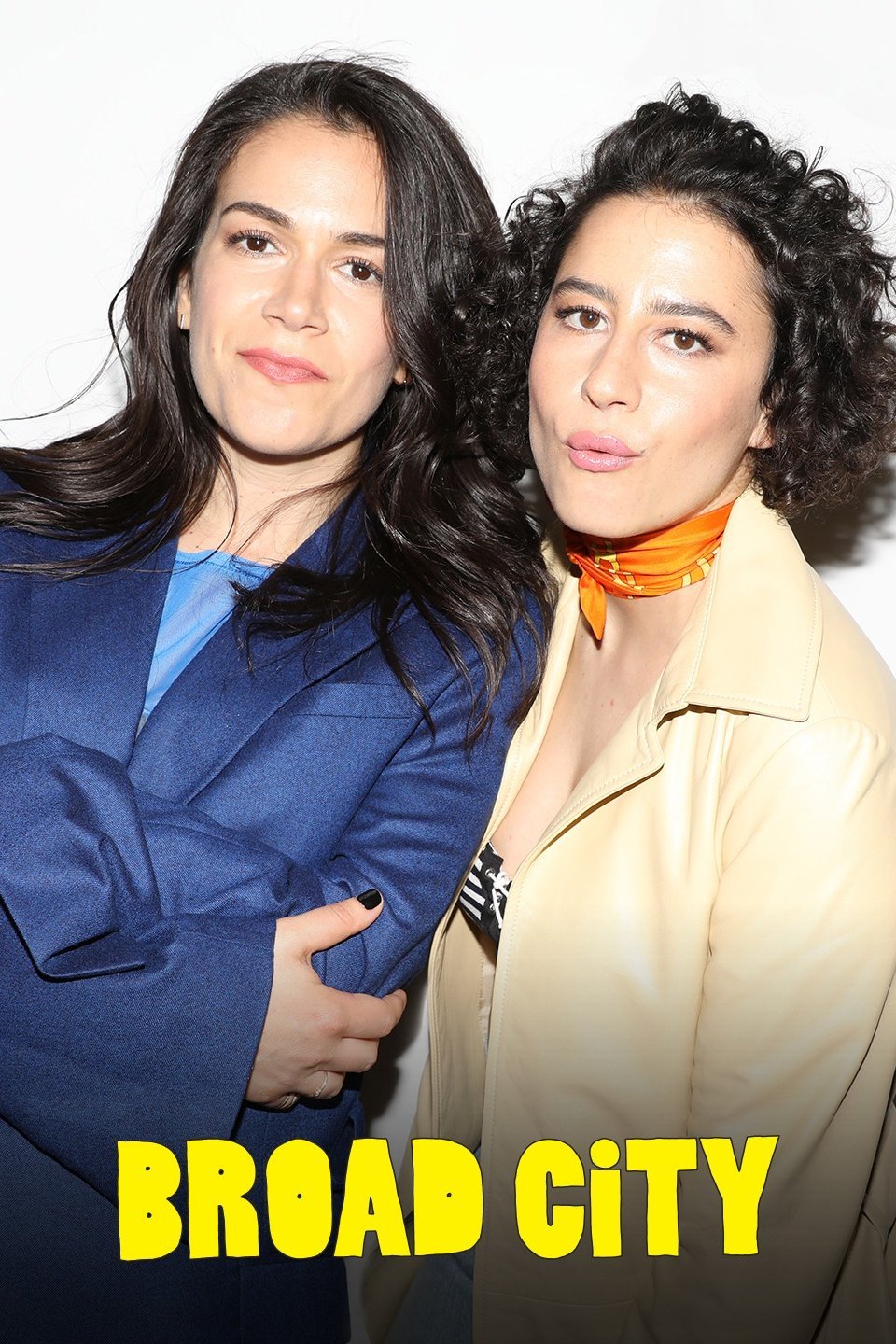 Rated: TV-14
This is the story of two best friends, Abby and Ilana, navigating their way through New York City. The show possesses strong female characters who are exploring their sexuality and tackling social issues in comedic ways. It is one of the best comedies on television currently.
"They exemplify what it means to be non-secular jews with open sexuality in New York City." – Izzy R.
Arrested Development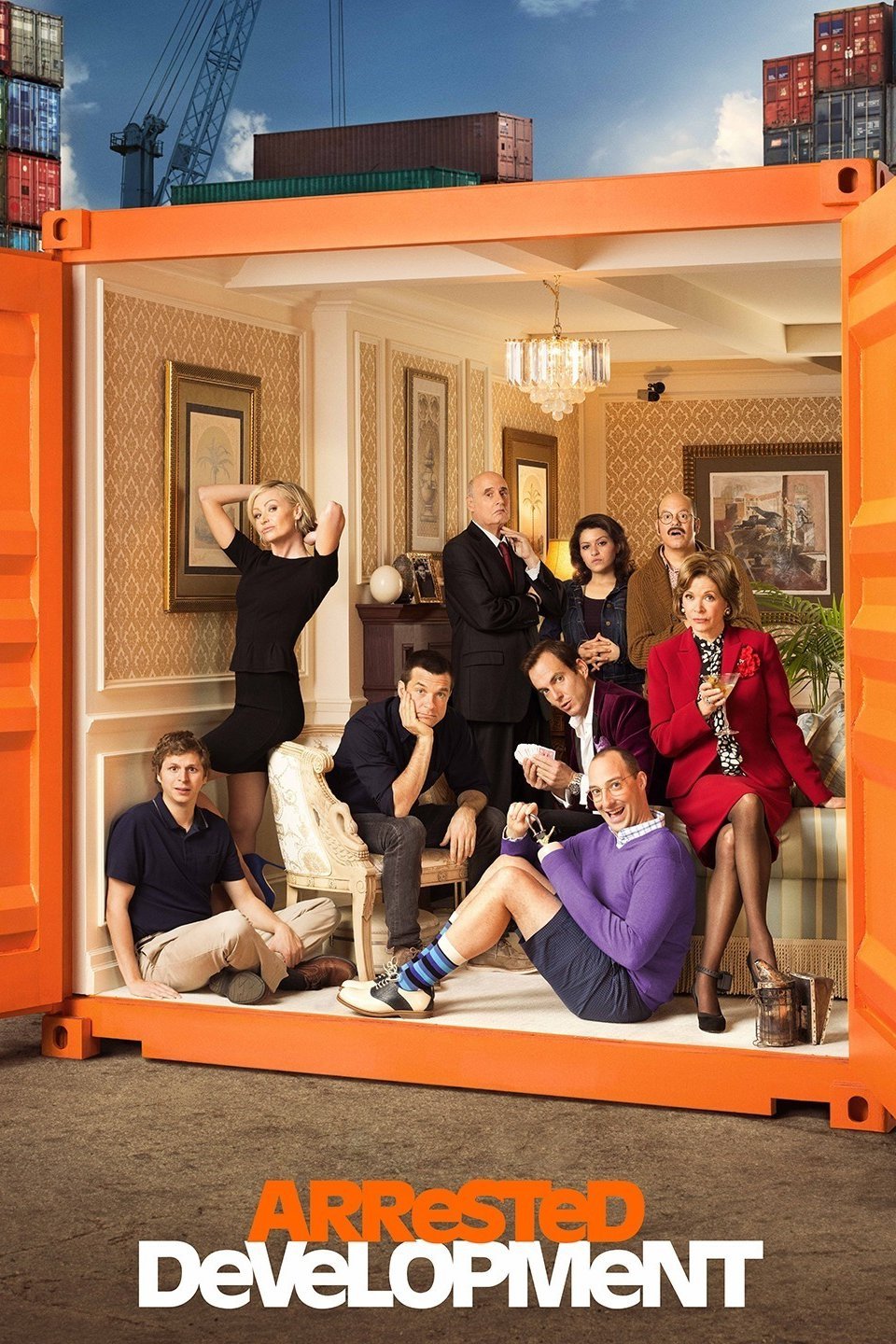 Rated: TV-MA
This show is about another dysfunctional TV family (the Bluth's), and documents their slow descent into poverty after the patriarch of the family siphoned large sums of money from his real estate company and illegally built houses for Saddam Hussein in Iraq. The plot of the show definitely isn't typical, but neither are the Bluth's. With many problematic characters, you can't help but find their strange idiosyncrasies lovable and endearing. This is unquestionably a show that entertains.
Parenthood
Rated: TV-PG
This show, while fictional, accurately depicts how families cope with real life adversities when faced by autism, surrogacy, cancer, affairs, homelessness, interracial relationships, all while trying to maintain strong familial bonds amidst hardship and conflict. While the show does call for a tissue box at your side, it also manages to find the humor in everyday, brutal reality.
Drunk History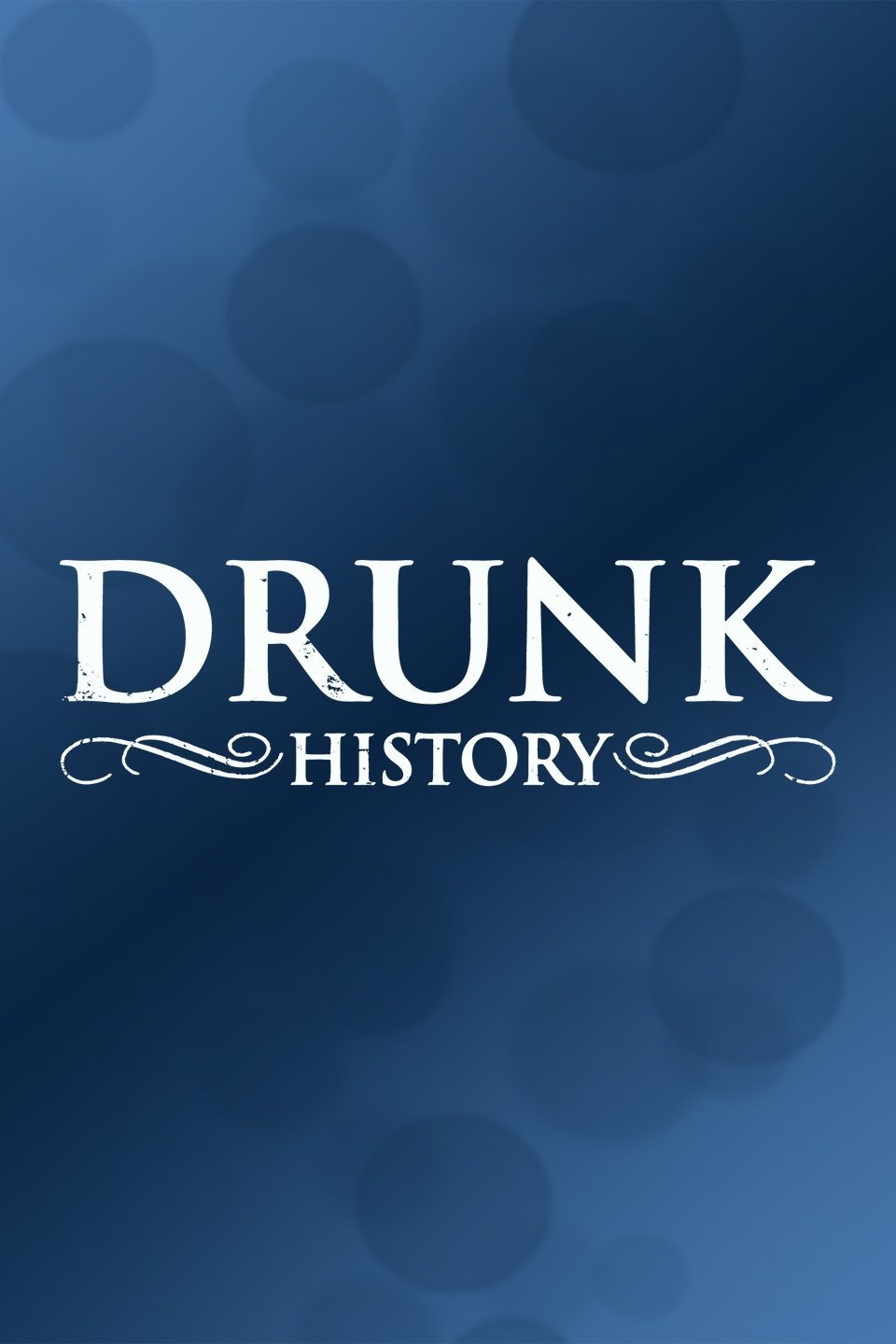 Rated: NR
The show's unique premise has drunk celebrities account real life historic events in a successful attempt to make history much more interesting. There's nothing quite like watching your favorite celebs get wasted and try and recount important historical events, all while TV actors perform everything they say.
Schitt's Creek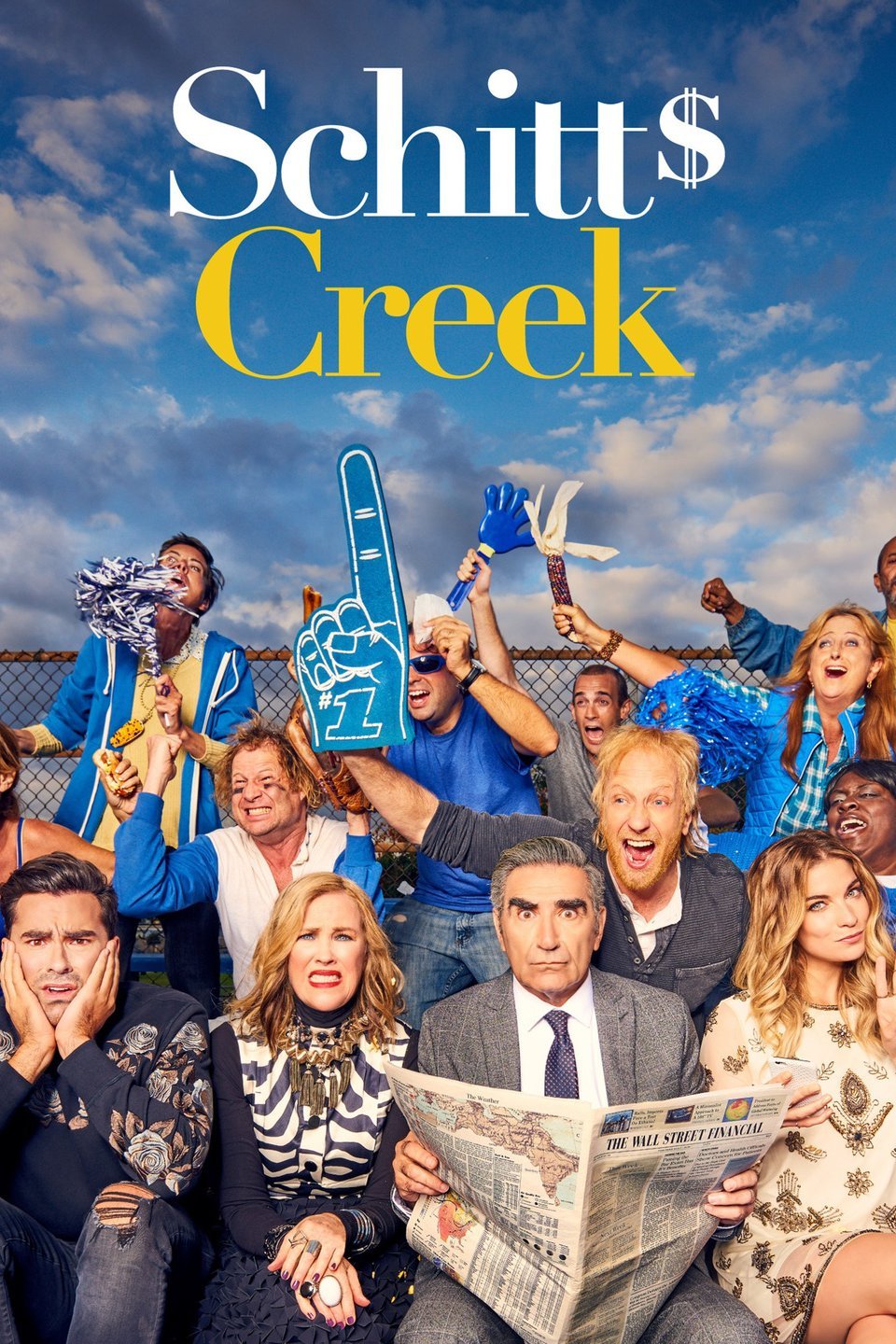 Rated: NR
Schitt's Creek follows yet another dysfunctional family (the Rose's) after all of their money and possessions have been taken from them and the only place they have left to go is a city their father once bought as a joke called, Schitt's Creek.
"It's funny and stupid." – Dr. Theisen
Bojack Horseman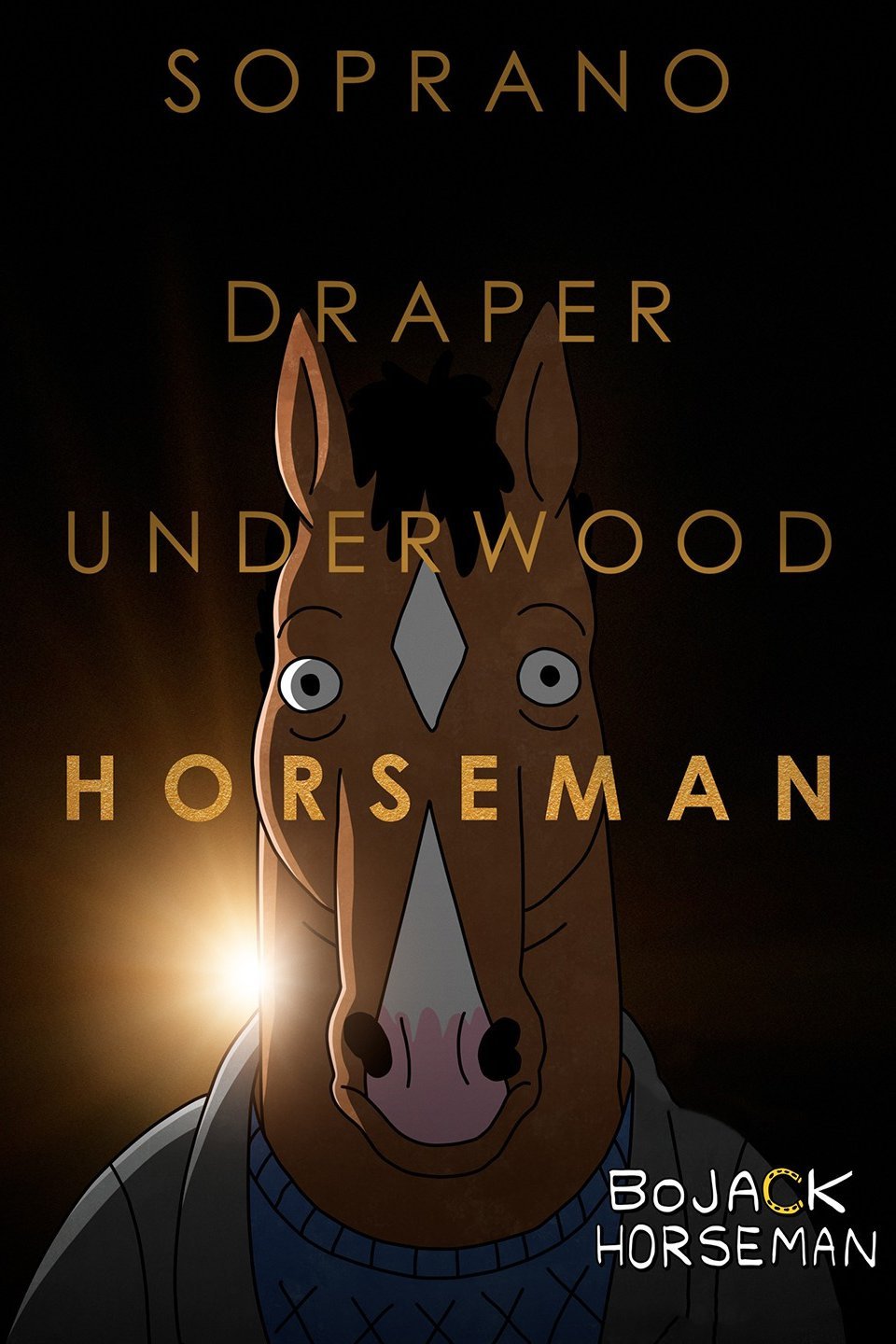 Rated: TV-MA
Bojack Horseman is about a washed up actor who copes with his faltering career by drinking, having intercourse, and doing copious amounts of drugs. He also happens to be an animated horse. It does not get more interesting than that.
"I needed therapy after watching this show." – Jay B.
Girl Meets World
Rated: TV-G
While it is generally considered a pre-teen show, Girl Meets World successfully picks up where Boy Meets World left off. The show combines a mixture of childish humor with mature topics such as diversity. It's definitely a great way to introduce controversial topics to children in a heartfelt and respectable way. Even if you aren't a pre-teen, you can't help but fall in love with the show and all of it's quirky and empowering characters.
Star vs the Forces of Evil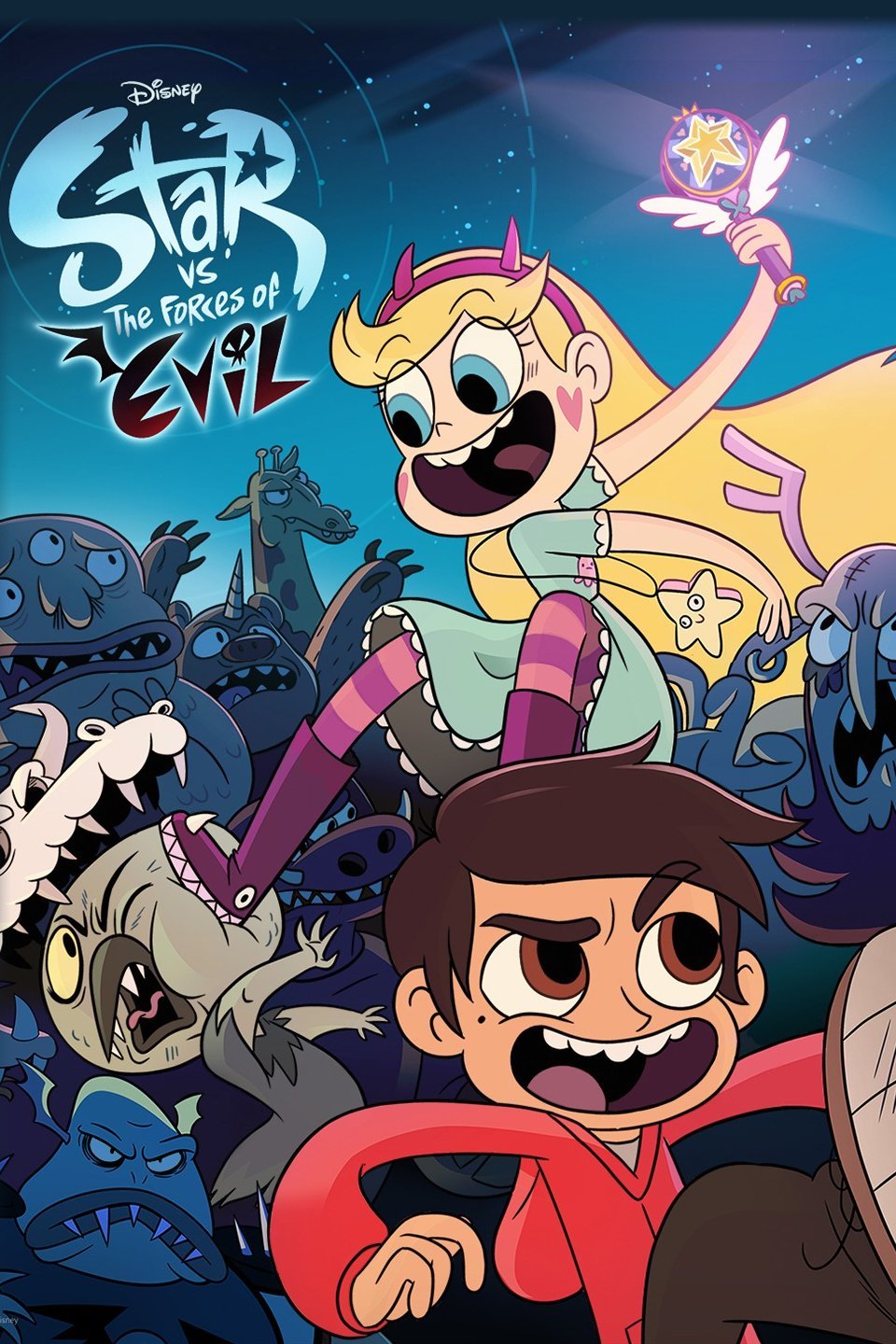 Rated: TV-Y7
Star vs the Forces of Evil is by no means just a kids' show. If you like action, adventure, comedy, unique plot lines, fantasy, and a little bit of budding romance, then this is the show for you. Don't judge a book by it's cover – or rather a show by it's network.
"An actually good show about a disney princess." – Zeke L.
Madam Secretary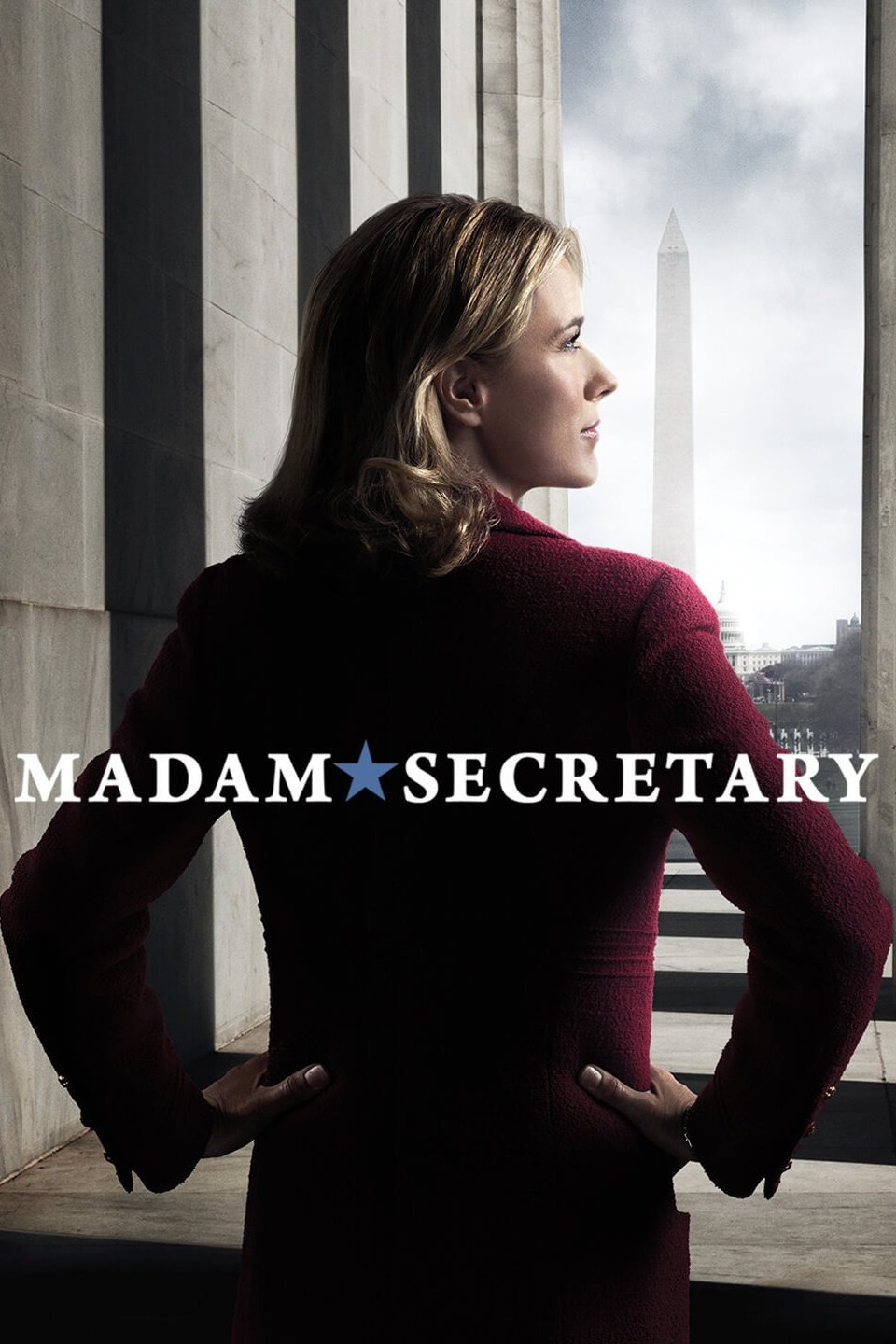 Rated: TV-PG
A political drama about how Elizabeth McCord assumes the position of Secretary of State after the mysterious death of the previous one. A show about a strong, powerful, female politician who handles herself with dignity and demands respect, all while solving America's hardest -and often unknown- problems.
Skins (UK)
Rated: TV-MA
This show is about a group of teenagers in Bristol, England who get involved in some seriously shady and inappropriate adult business, all while still being treated like kids by society.
Penny Dreadful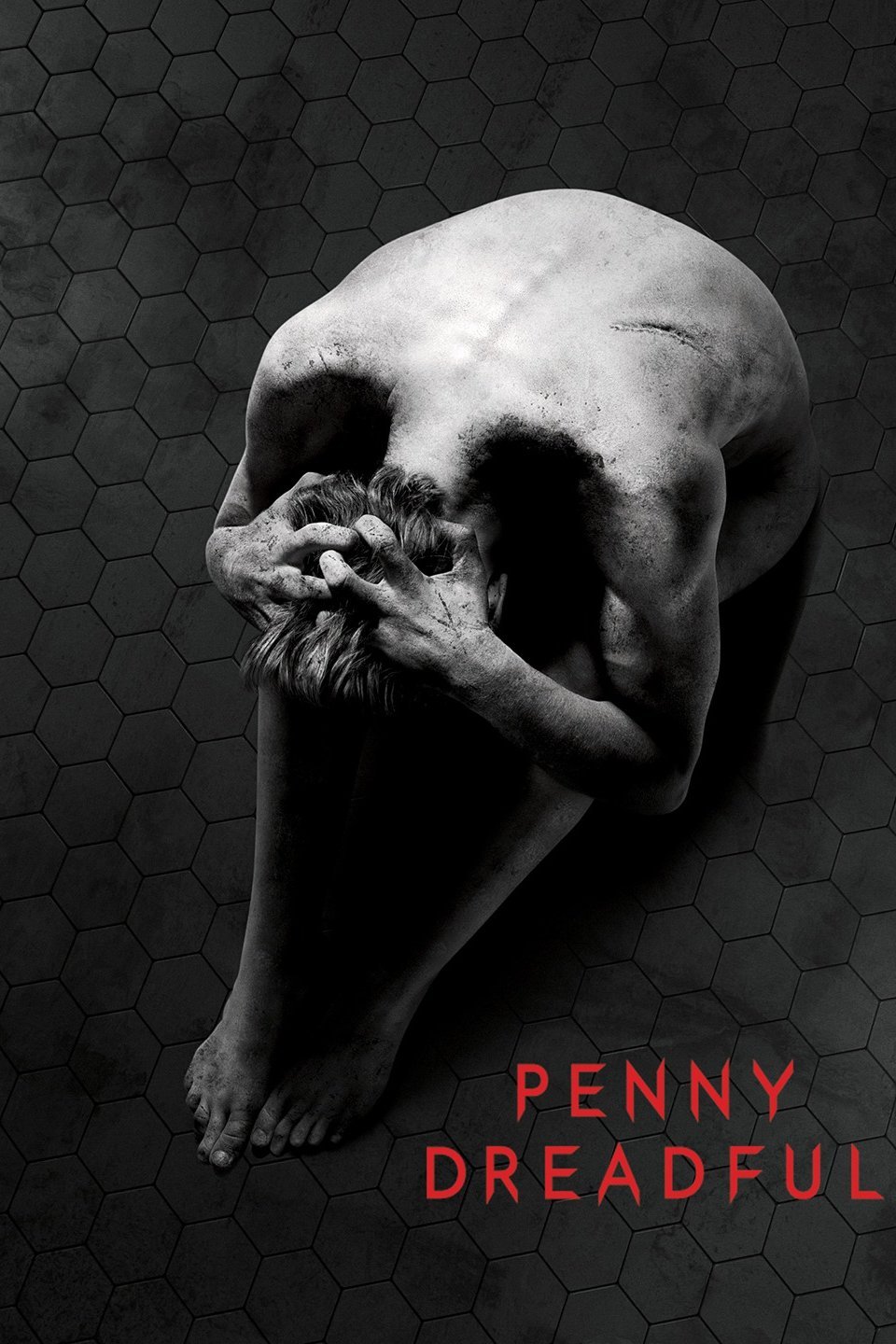 Rated: TV-MA
A supernatural horror/psychological thriller set in Victorian London which brings literary classic characters to life and shows them in a new, dark and mysterious light. The show contains a lot of gore and action with an element of mystery. Overall the show is entrenched in horror and drama, with scenes created to provoke audiences.
Key and Peele
Rated: TV-14
Key and Peele takes topical events and provides hilariously unique comedy in a series of recorded skits and sketches. The show features hilarious impressions by Keegan Michael Key and Jordan Peele such as Luther (Obama's anger translator), and baby Forest Whitaker, it also includes hilarious reoccurring sketches such as substitute teacher and Meegan.
UnREAL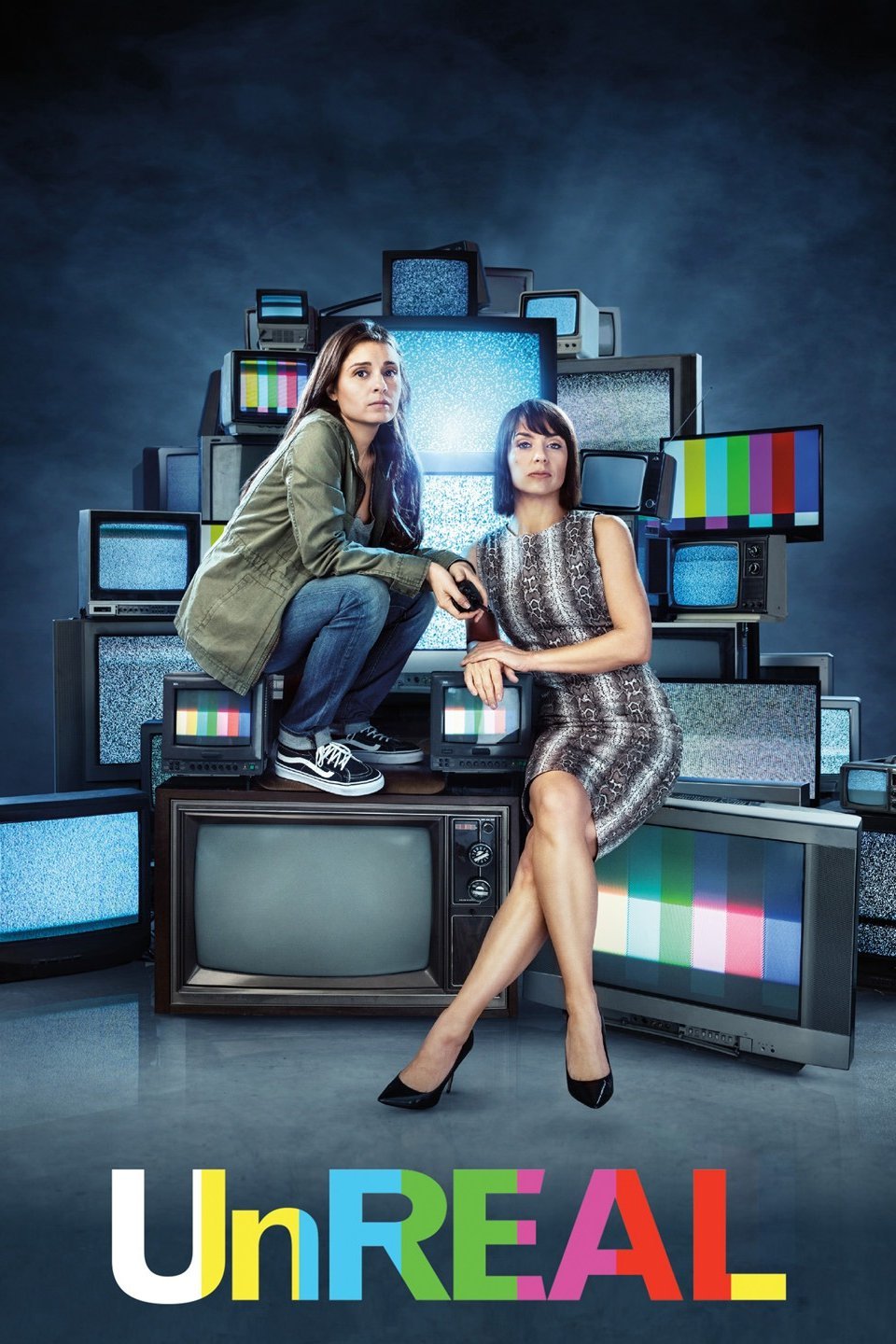 Rated: TV-MA
Depicts the gritty reality behind the scenes of reality dating television and how to deal with ethical dilemmas between producers, contestants, and show-runners. The show is definitely problematic in the outcomes of these precarious situations but the show is engrossing to watch and you will find yourself becoming involved in the drama.
Rick and Morty 
Rated: TV-14
By far the strangest adult cartoon currently airing, the show is based loosely on the two main characters from the Back to the Future movies, with main characters Rick and Morty (grandfather and grandson) and their tumultuous journeys through time and space.
"The weirdest but the best." – Chrome W.
The Middle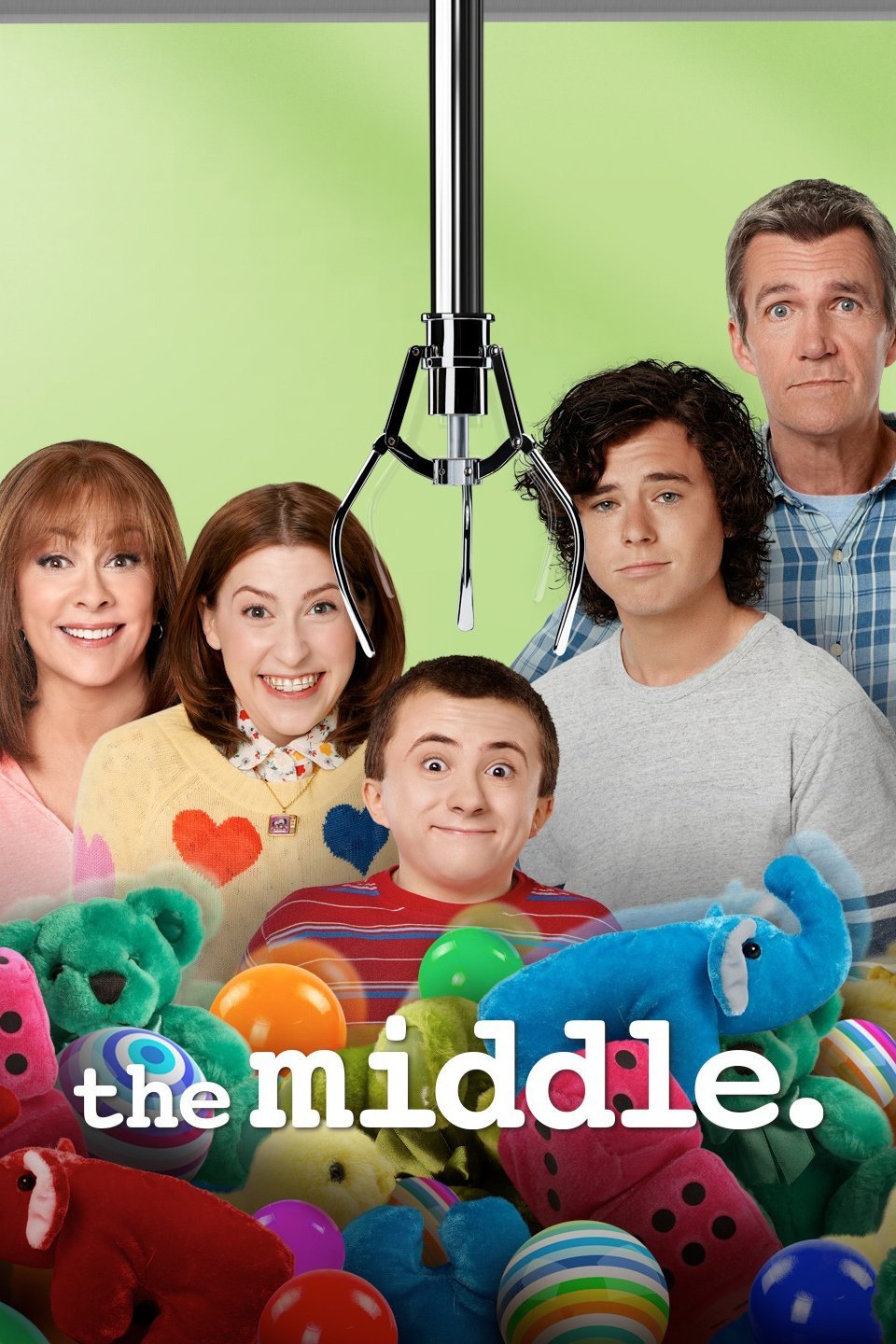 Rated: TV-PG
This is what it means to be middle class white trash and still thriving, the show is an accurate depiction of what a modern family can mean.
Alias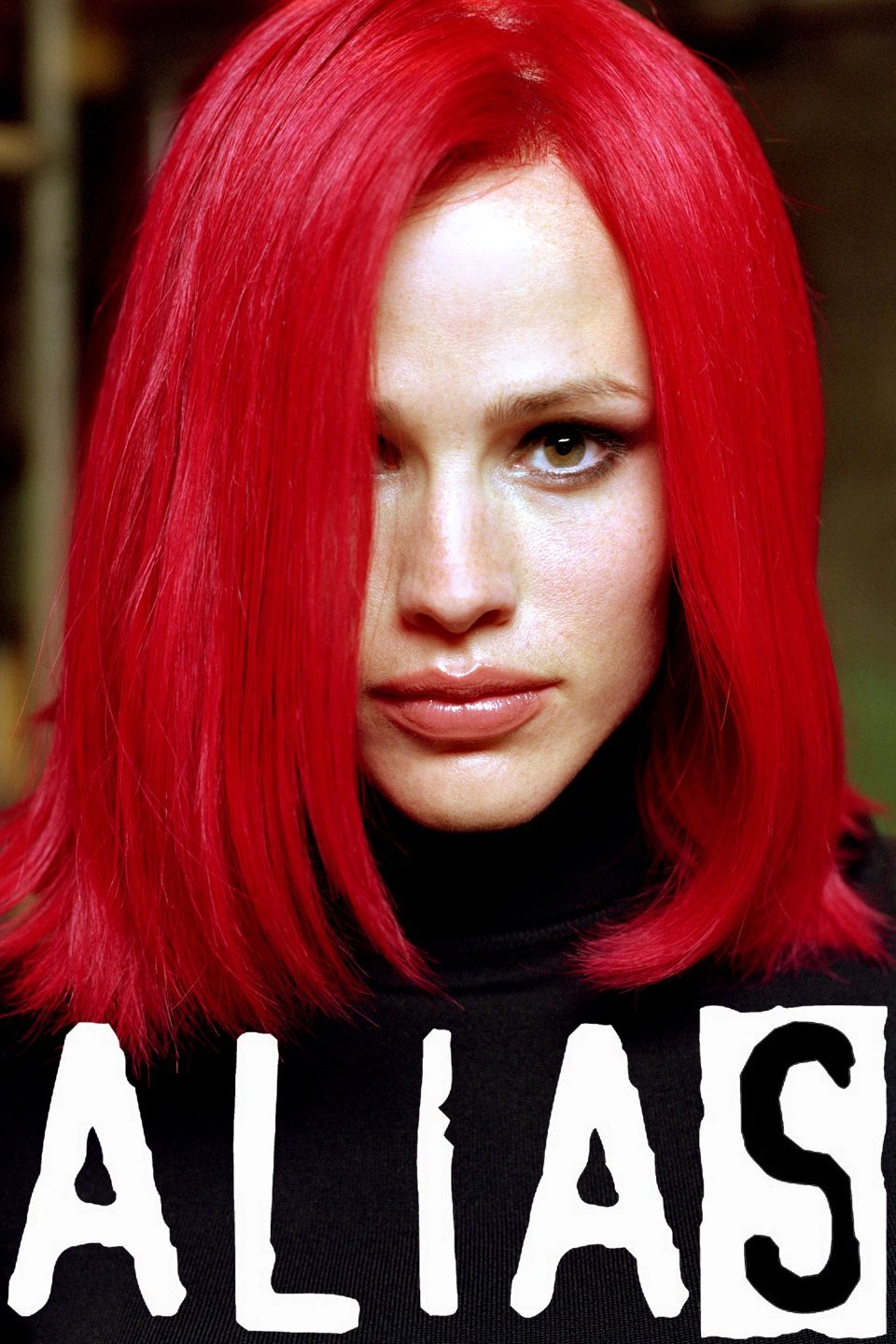 Rated: TV-14
If you like Mission Impossible and James Bond then you will love this television series created by J.J. Abrams (yes, the same J.J. Abrams who directed the newest installation of the Star Wars movies and the modern Star Trek franchise), but instead the show features a strong female lead -Jennifer Garner to be exact.
Sense8
Rated: NR
Depicts the strange, supernatural connection between 8 different people located all around the world and how they handle their newfound power and navigate their relationships between each other and the people around them. The show is filled with complex characters, visually appealing scenes, and overall a fantastic artistic endeavor.
"Sense8 is a thrilling (somewhat) sci-fi series that you can't stop watching!" -Elianna S.
Orphan Black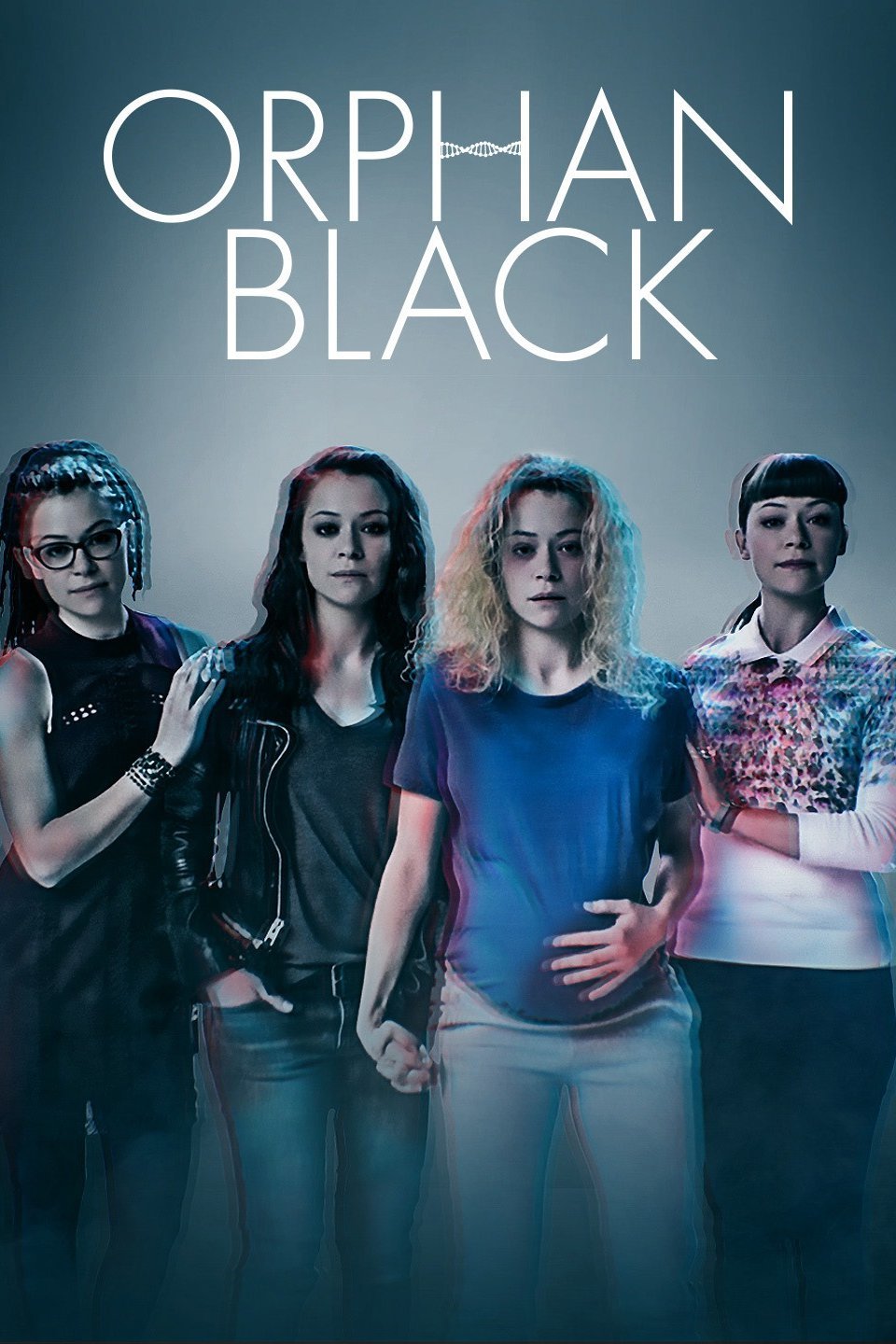 Rated: TV-14
It's central focus is on protagonist Sarah and her discovery that she is a clone after witnessing the suicide of a woman who looks exactly like her. She then assumes the identity of the woman who killed herself in an attempt to figure out what this new discovery means, and along the way aims to unravel a conspiracy behind the creation of the clones.
Rita
Rated: NR
While the show may not be in English, it is well worth the subtitles. The plot follows a mother Rita, her job as a teacher and how her actions affect her relationships with her children and her love interests. Rita is a problematic, strong-willed, free spirited mother and teacher who involves herself in romantic and platonic entanglements.
Lovesick
Rated: TV-MA
Containing one of the strangest premises, Lovesick is bound to entertain. The story follows Dylan, a lovesick twenty something, who must call all of his past lovers following the revelation of being diagnosed with chlamydia.
Awake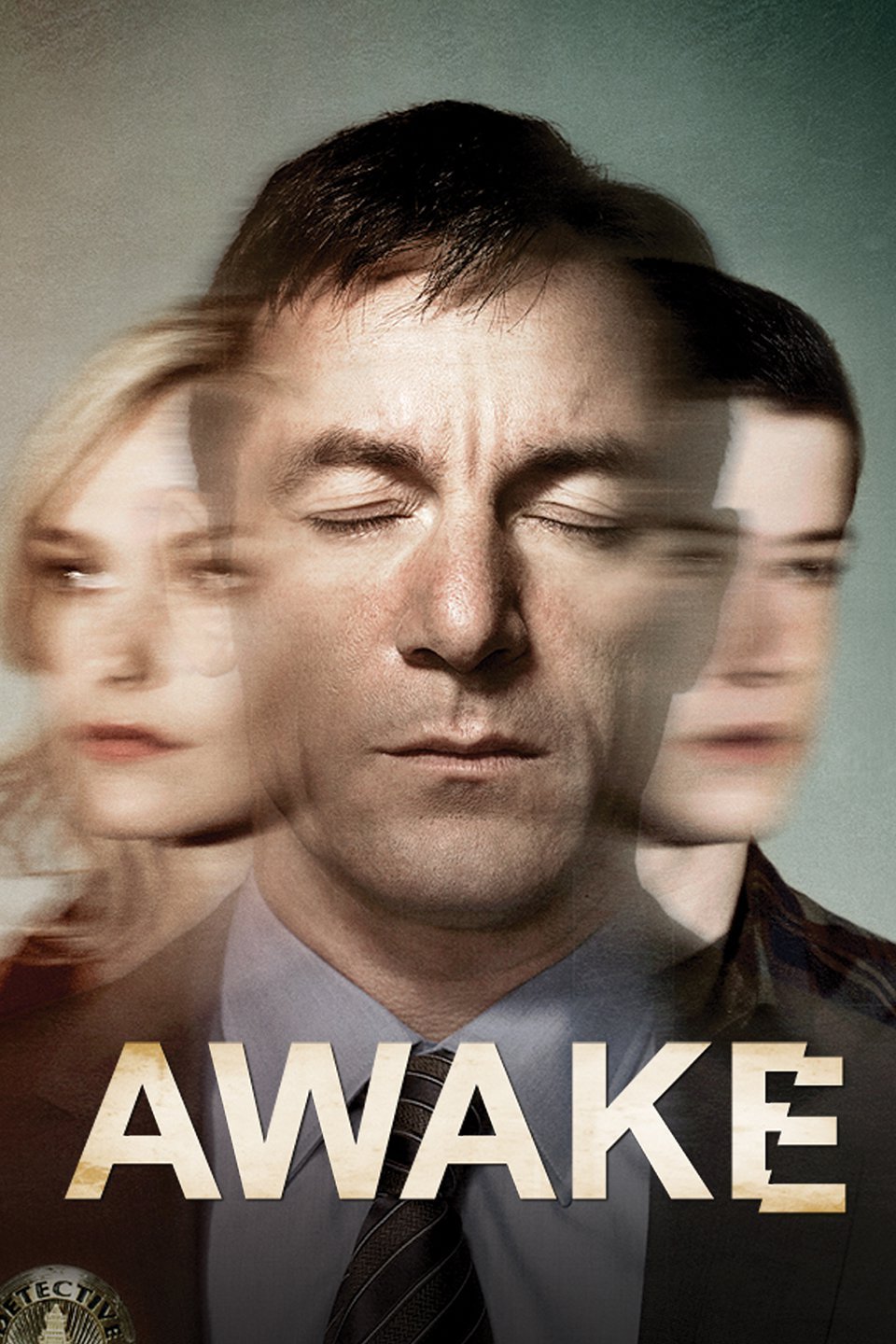 Rated: TV-14
One of the coolest psychological thriller/mysteries about a man who is in a car crash with his wife and kid and begins to live in two separate realities, one in which his wife is dead and one in which his kid is. He goes to sleep in one reality and wakes up in the other, and because of his job as a detective he has to solve different crimes in each reality.
Leverage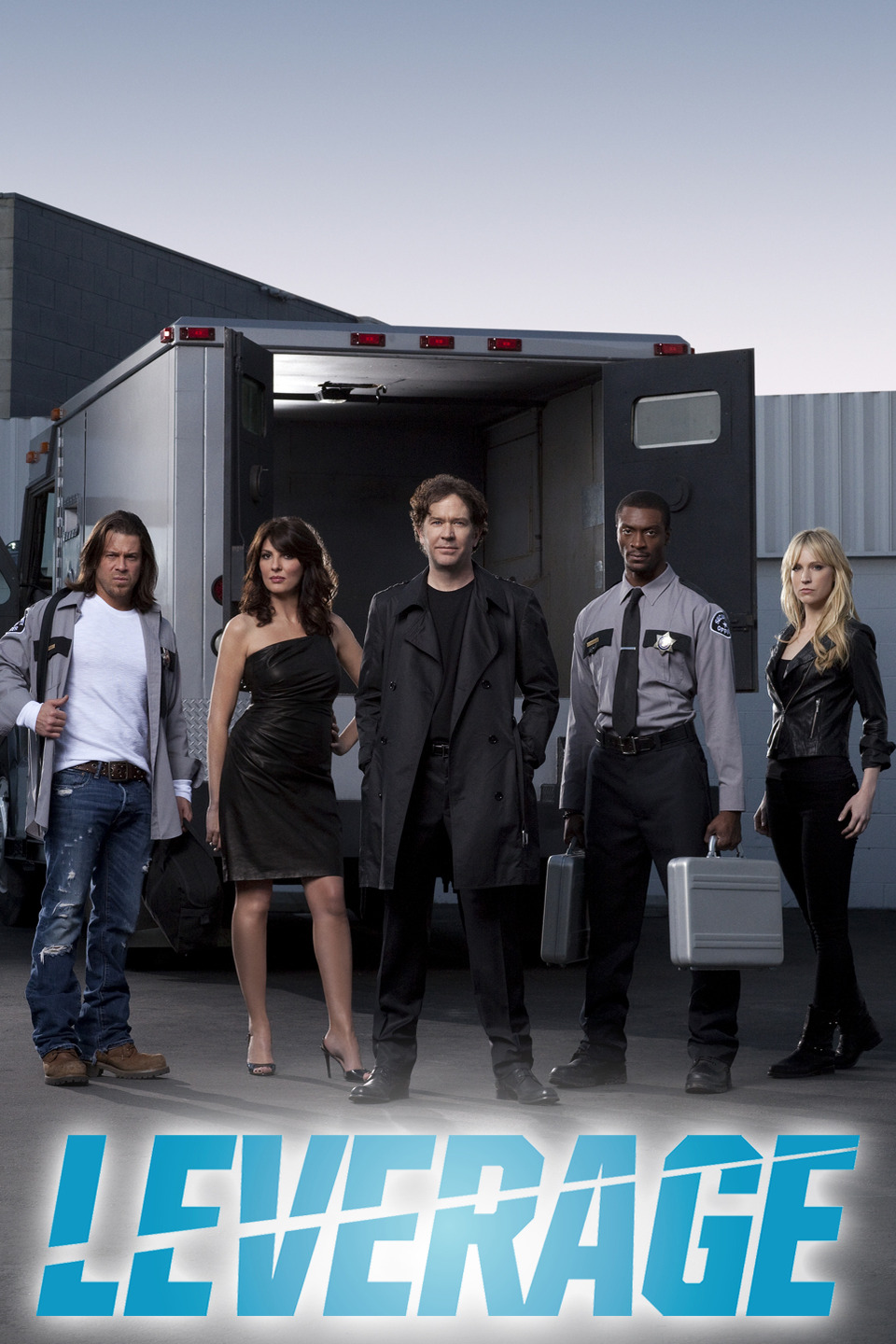 Rated: TV-PG
Leverage revolves around a group of criminals who adopt a robin-hood persona by circumventing the law in order to help the less fortunate, all while solving crime.
An Idiot Abroad
Rated: TV-14
One of the most interesting reality shows, An Idiot Abroad follows Karl Pilkington, an uneducated and uncultured man who is forced by friends Steven Merchant and Ricky Gervais to travel the world. Hilarity ensues as he tries to navigate the different cultures in each place he visits and is constantly assigned to perform certain tasks like hiking the entire Wall of China.
Black Mirror
Rated: TV-MA
Black Mirror is a show depicting the worst-case-scenario predictions about society made by creator and writer Charlie Brooker. It's main focus is on how technology could potentially change the world for the worse if in the wrong hands (which it often is). Each episode centers around a different storyline similar to the different seasons of American Horror Story.
New Girl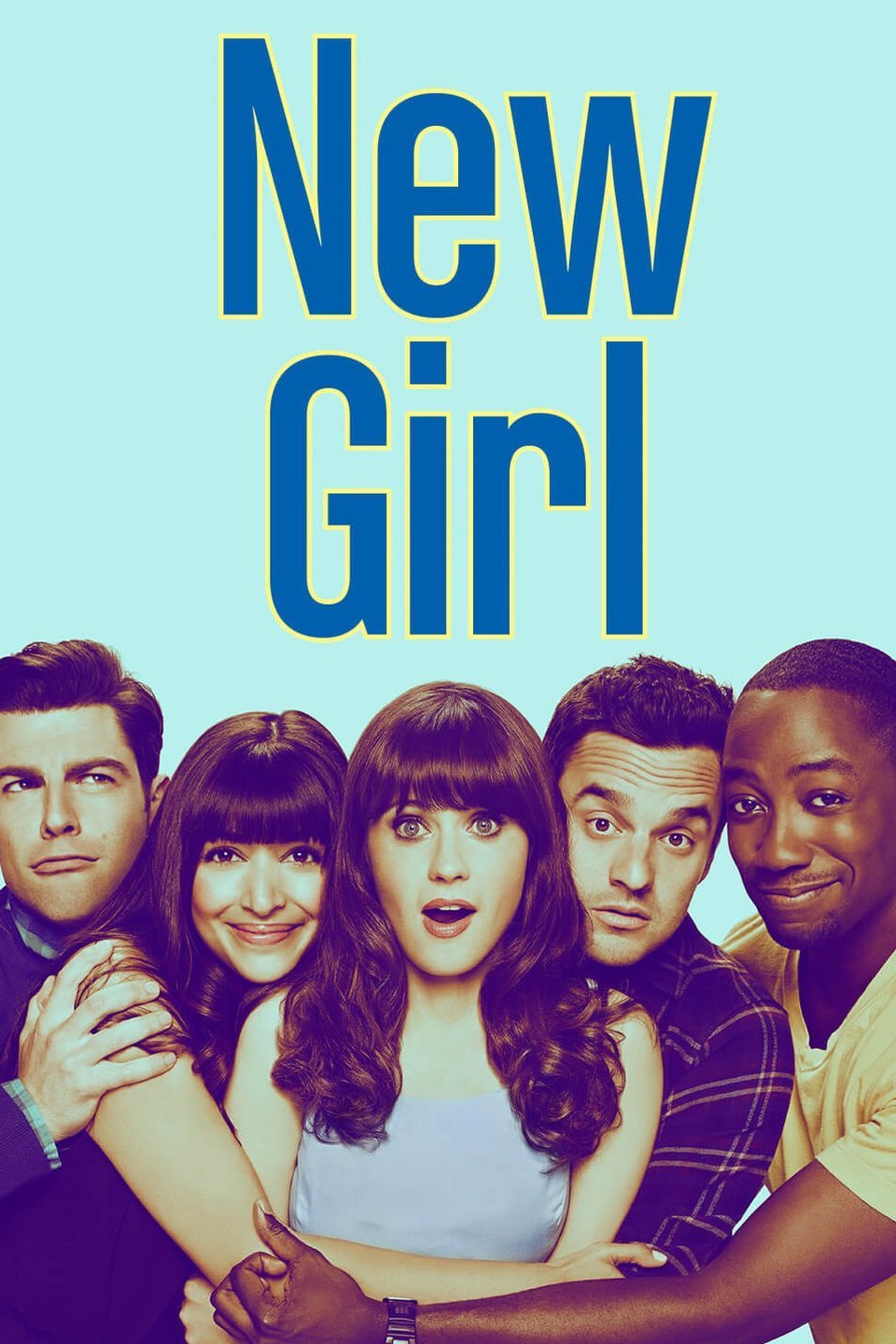 Rated: TV-14
New Girl follows main character Jess after she moves into an apartment with all male roommates after a terrible break up. This show also features one of the funniest ensemble casts currently on TV with fan favorite Schmidt who is often portrayed as being the lovable over the top, Jewish, used-to-be fat, d-bag.
Robot Chicken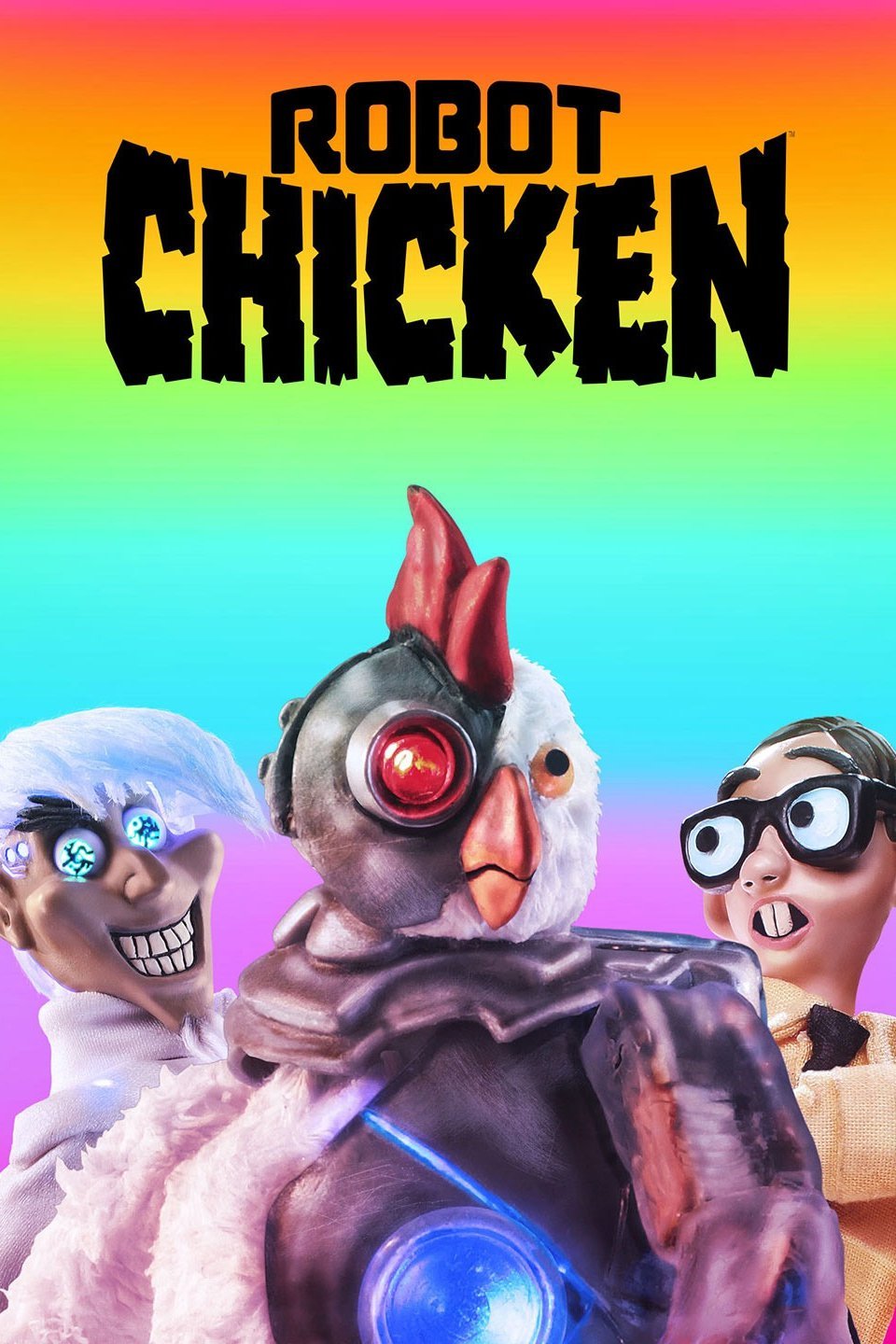 Rated: TV-MA
Robot Chicken is another hilarious sketch show but entirely animated. The show is filled with outrageous, controversial, and edgy humor and often parodies events happening in real life.
White Collar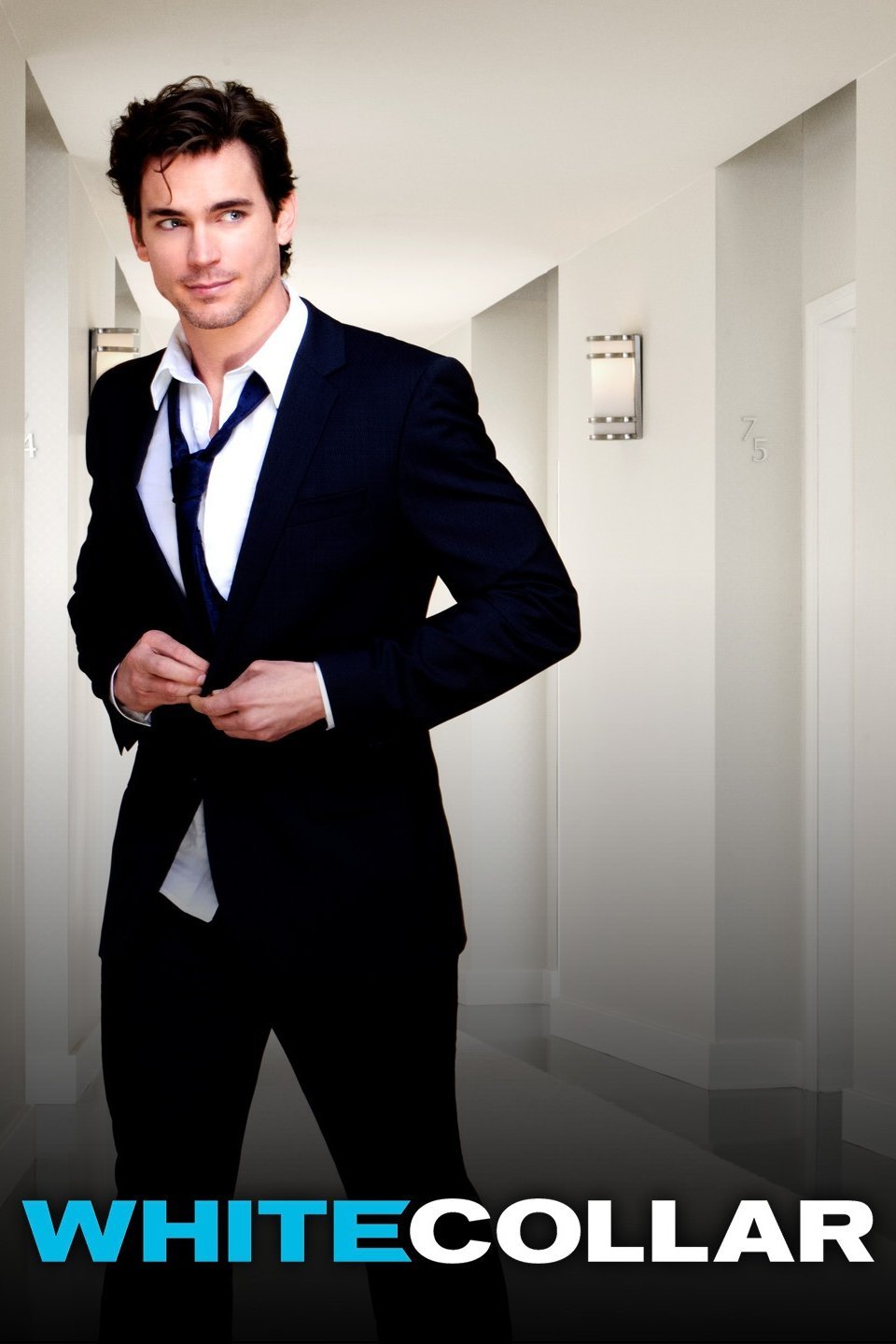 Rated: TV-PG
Matt Bomer stars as Neal Caffrey, a notorious con-man turned criminal consultant for the FBI in the White Collar Crime Division. Neal reforms after he is captured by special agent Peter Burke, whom he later befriends. The show follows their budding friendship and the tumultuous nature of their relationship and how it affects the people around them.
Master of None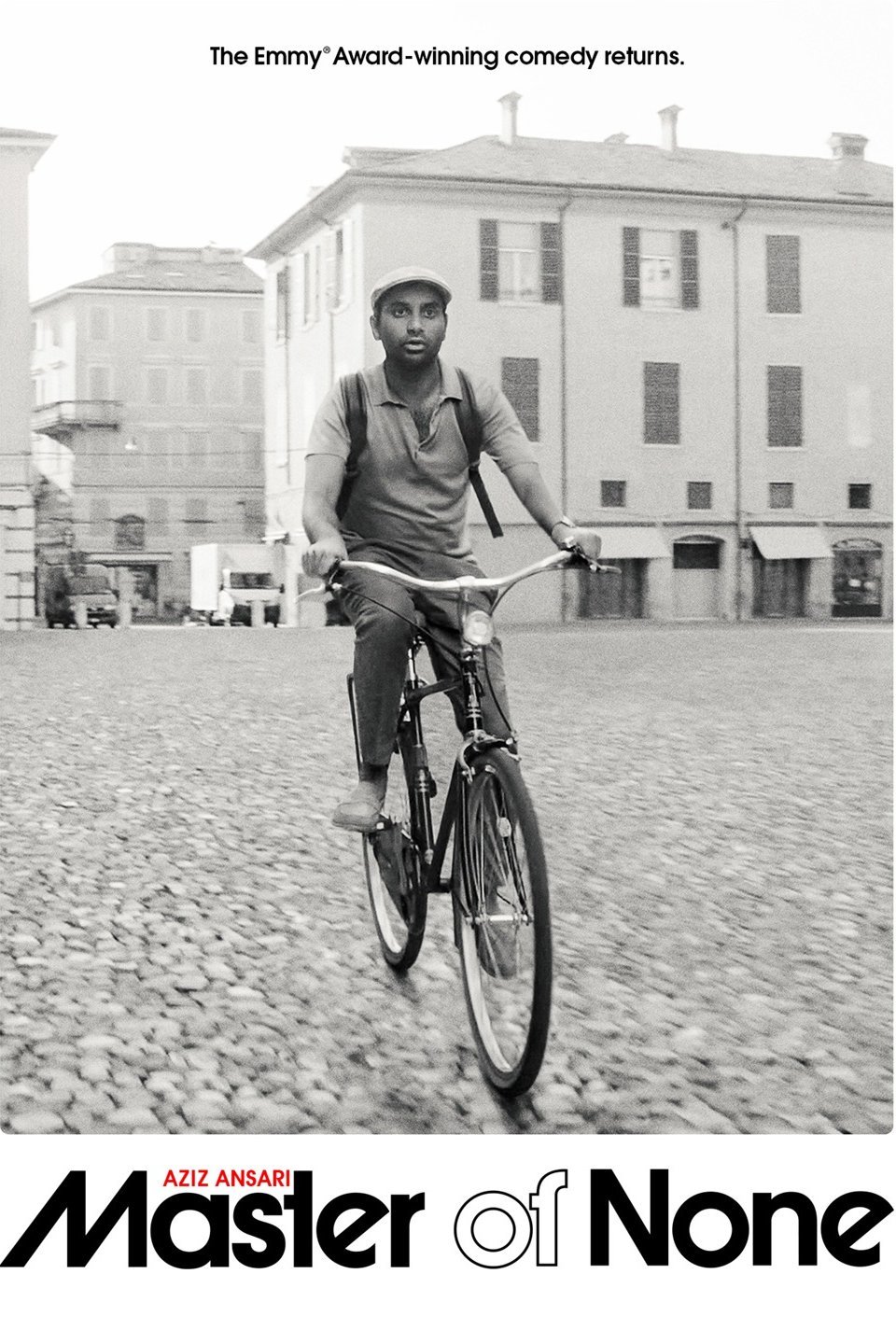 Rated: NR
Master of None was created by Aziz Ansari, best known for his role as Tom Haverford in "Parks and Recreation," and writer/producer Alan Yang. The show, which is very loosely based off of Ansari's real life, follows Dev, a first generation Indian-American attempting to navigate his life through New York City. The show touches on issues faced by the show's creators and writers including: being a black female lesbian, racism in the entertainment industry, and ageism. While the show touches on these serious issues, it's also known for it's comedic timing.
Atlanta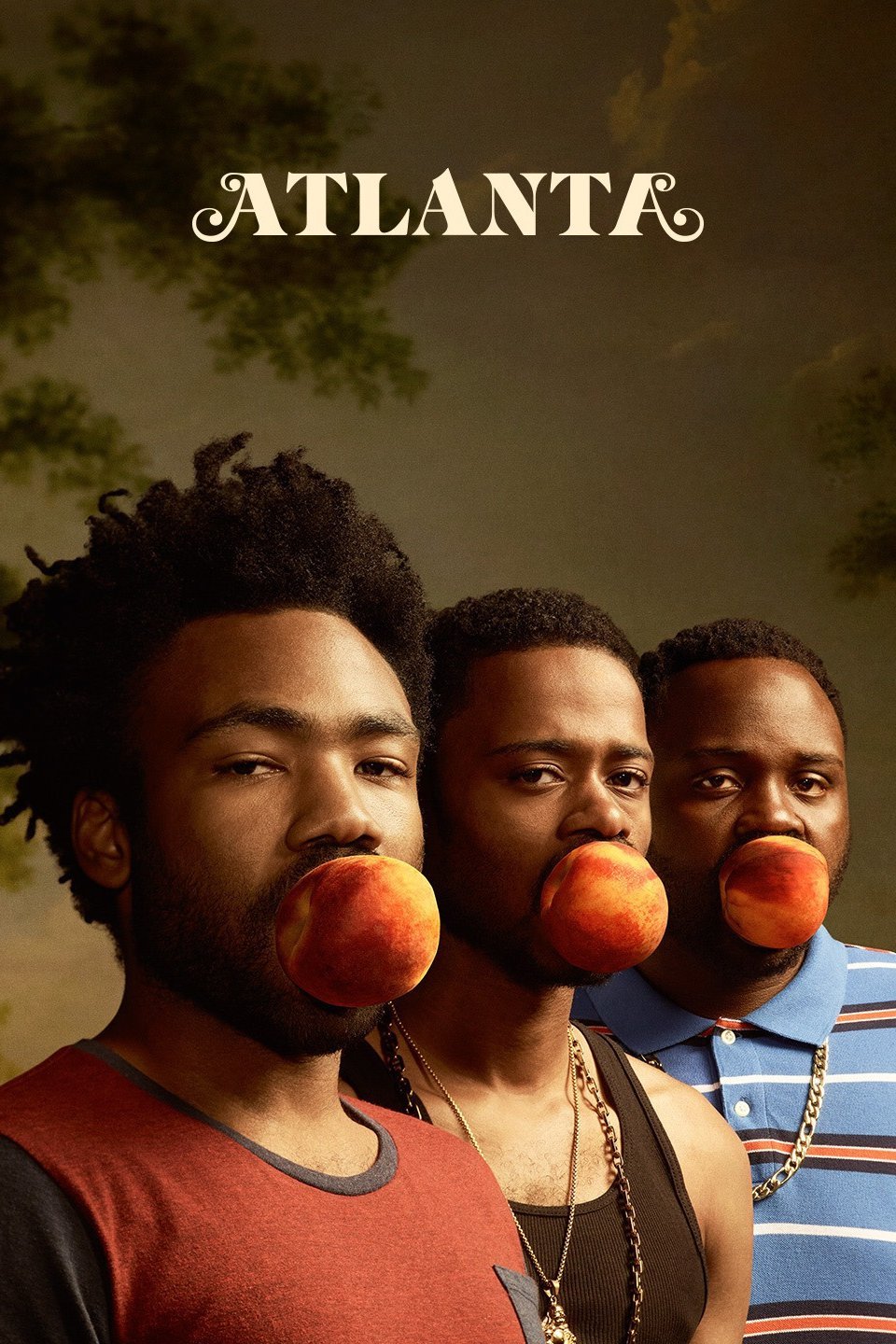 Rated: TV-MA
Atlanta marks Donald Glover's debut as a television writer and the show does not disappoint. The show gives a unique outlook on issues facing the black community and follows Earn (played by Donald Glover), an aspiring down-on-his luck rapper who begins to manage his cousin's burgeoning rap career. While Earn single-handedly manages his cousin, Paper Boi, he is also a father and husband, who is ultimately trying to make end's meat to support his wife and daughter. The show mixes drama and comedy and creates genius.
Pushing Daisies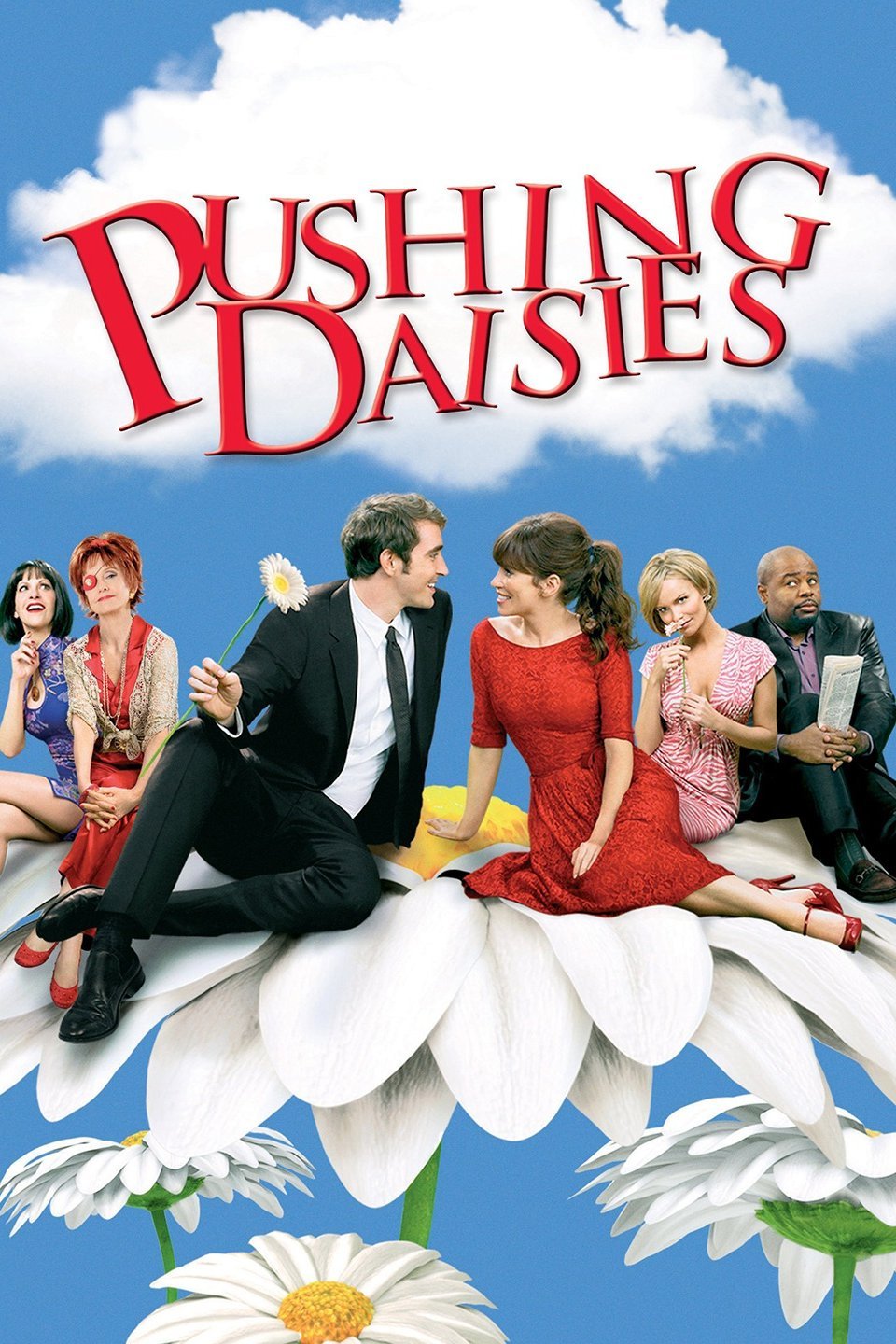 Rated: TV-PG
While the show was unfortunately canceled after 2 seasons, it has has become something of a cult classic, with a small yet devoted fan base. The show follows main character Ned who possesses the ability to bring dead things back to life with a single touch. But of course, like any gift, there are consequences, such as if Ned were to touch that thing again, he would condemn it to death (again), but this time forever. And if he were to keep that thing alive for more than one minute, another would have to take it's place (in death). The show is filled with visually appealing scenes and color schemes, and makes for a perfect, quick binge-watch.